POLICY NOTES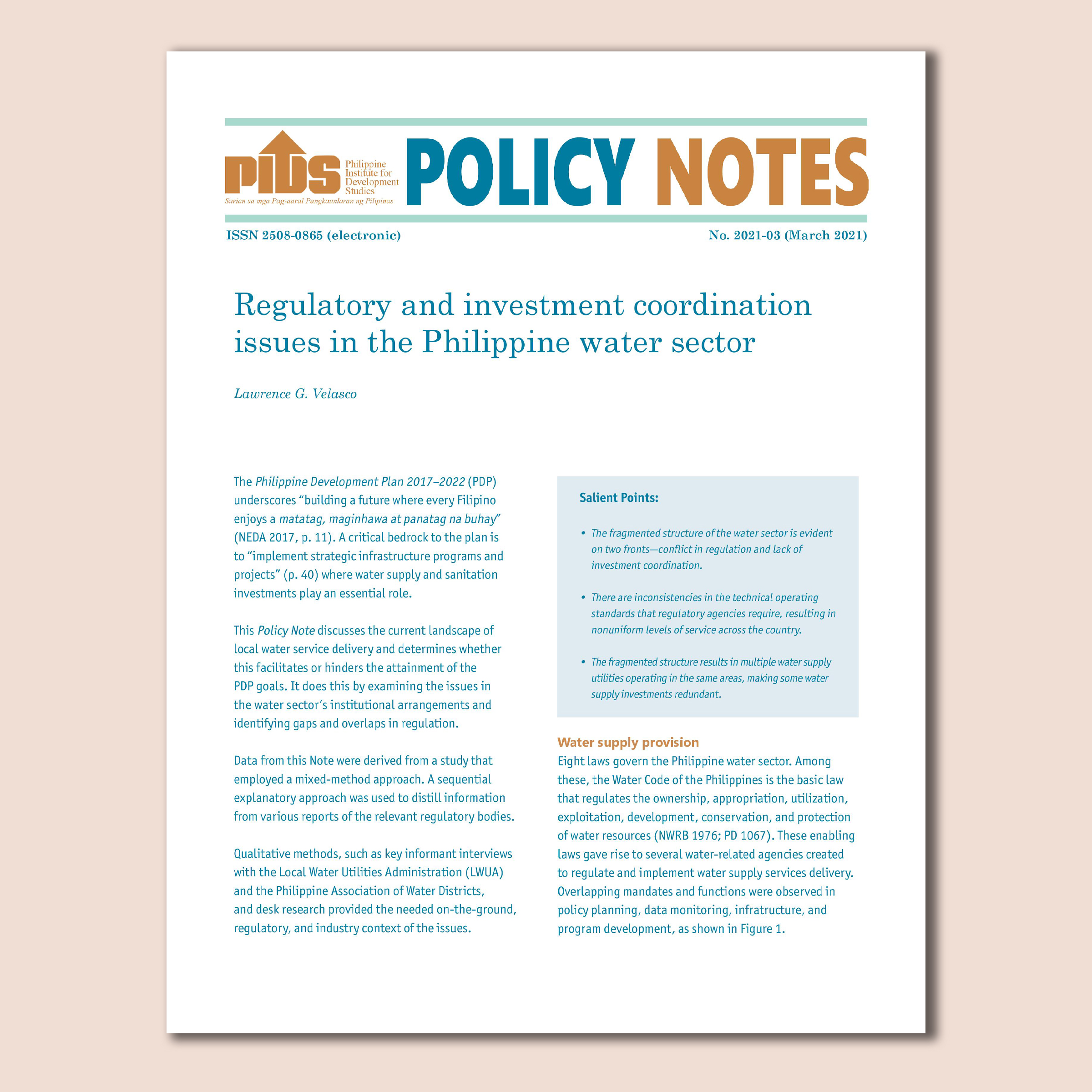 PN 2021-03: Regulatory and Investment Coordination Issues in the Philippine Water Sector
by Lawrence G. Velasco
Water supply and sanitation is an important component of the country's strategic infrastructure program under the Philippine Development Plan (PDP) 2017-2022. To determine whether the water sector contributes or hinders the PDP's attainment, this Policy Note examined the issues in the water sector's institutional arrangements and identified gaps and overlaps in regulation. It found that the water sector's fragmented structure resulted in regulatory conflicts and lack of investment coordination. Inconsistencies in the technical operating standards of various regulatory agencies, which gave rise to nonuniform levels of service across the country, were also uncovered. The study recommended that conflicting and overlapping regulatory mandates be clarified and technical regulation and operating standards be aligned. Lastly, it called for the creation of a central coordinating body to keep track of investments and funding needs of water supply entities nationwide. Click here to download the policy note.
PN 2021-04: The National Government's Role in Local Water Supply Delivery in the Philippines
by Lawrence G. Velasco, Charlotte Justine Diokno-Sicat, Angel Faye G. Castillo, and Ricxie B. Maddawin
Improving water supply and sanitation is essential to achieve the Sustainable Development Goal of ensuring availability and sustainable management of water and sanitation by 2030. This Policy Note looks into the national government's role in local water supply provision. It found that fund utilization is higher for national government initiatives than the mandated local development fund (LDF), which is the source of local government units' (LGUs) infrastructure spending. This could create a problem in the future, especially with the implementation of the Mandanas ruling in 2022, which could drastically lower the national government's budget for infrastructure support programs. Thus, this study recommends that LGUs must be capacitated in investment planning, identifying bottlenecks, and finding solutions for the delayed utilization of their LDF. Meanwhile, if the national government decides to continue these water infrastructure projects, the study suggests these must be strategically targeted given the weak evidence that past programs were associated with regional poverty incidence and access to water supply. Click here to download the policy note.
DISCUSSION PAPER SERIES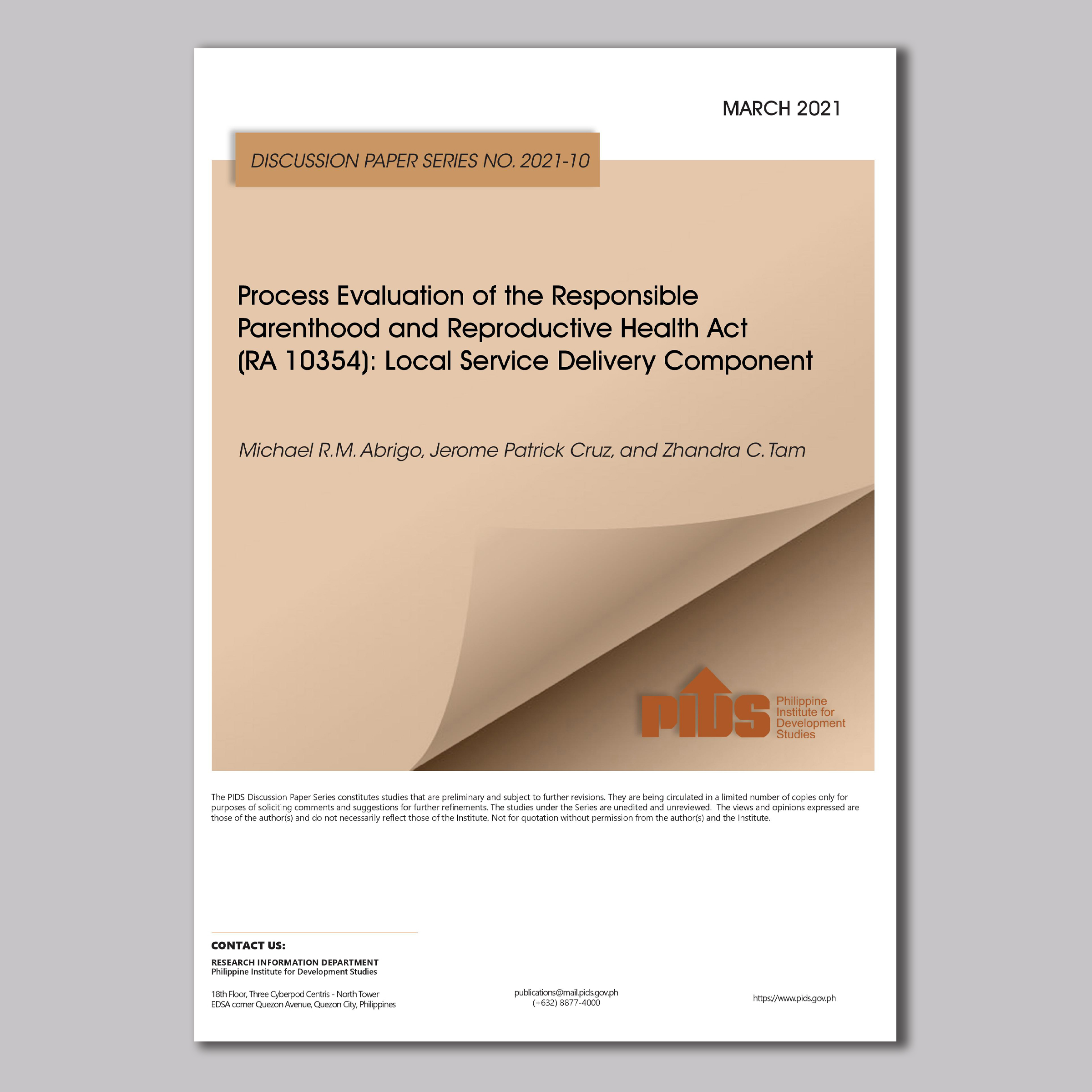 DP 2021-10: Process Evaluation of the Responsible Parenthood and Reproductive Health Act (RA 10354): Local Service Delivery Component
by Michael R.M. Abrigo, Jerome Patrick Cruz, and Zhandra C. Tam
This report presents the results of a process evaluation on the delivery of mandated services in communities by local government units (LGUs) under the Responsible Parenthood and Reproductive Health (RPRH) Law. The study, which involved an extensive desk review, focus group discussions/key informant interviews, and an online survey of LGUs, is part of a larger set of evaluations that aim to document and assess the implementation of the RPRH Law, including its governance and organizational design, financing, logistic and supply chain management, and education and communication activities. While reproductive health services are generally provided by local governments, this study documents significant disparities in various aspects of local service delivery, which may be linked to differences in the available resources available to and provided by local governments, such as in fiscal resources, local information systems, human resources, infrastructure and supply, and governance. Some documentation of RPRH services, whose provision was discontinued amidst the COVID-19 pandemic in 2020, is also furnished. The report's recommendations to improve the delivery of RPRH services span measures to build support systems for RPRH, improving service delivery, and monitoring progress at the local government level. Click here to download the discussion paper.
DP 2021-11: Decent Work in Crowdwork: Gendered Takeaways from an Online Survey in the Philippines
by Connie Bayudan-Dacuycuy and Lora Kryz Baje
Platform work has the potential to help women reconcile the age-old conflict between unpaid work and market work. However, there is a degree of precariousness in platform work, one that is reminiscent of informal work. Concerns on whether platforms are new vehicles of delivering old inequalities are legitimate. This paper analyzes the issues in this emerging type of work to prevent the widening and deepening of existing inequalities, to ensure decent work in platform work, and to ensure that the work is inclusive and sustainable. It looks at the experience of Filipinos in crowdwork, a platform work that poses challenges in the enforcement of national labor laws as transactions are typically cross borders.
The study finds, among others, that: (1) women are more likely to participate in platform work due to considerations of income, housework, and care economy; (2) platform work is done alongside nonplatform work; (3) past experience on the platform is an important factor in the workers' current platform involvement; (4) the time spent on platform work peaks at minimal care work; (5) there is no gendered difference in the compensation per hour once personal and platform attributes are controlled for; and (6) the compensation per hour received by the respondents is at par with the rate of platforms known for outsourcing routine tasks (microtasks). The study also provides key takeaways to initiate conversations on national programs and initiatives that ensure sustainable and decent work on platforms. Click here to download the discussion paper.
DP 2021-12: Process Evaluation of Selected Programs of the Department of Health (DOH): RPRH Education and Communication
by Mary Pauline V. Saquing and Norliza M. Nordan
At the core of the mandate of the Responsible Parenthood and Reproductive Health (RPRH) Act is the delivery of responsible parenthood and reproductive health services and information. Among the key provisions of the law are financing, governance, and public awareness and education. This paper discusses the extent of implementation of the RPRH education and communication, specifically on the output-level performance of the key implementing agencies and personnel, and the enabling factors and barriers that affect their implementation of the program.
Results of the review of relevant documents, interviews, and focus group discussions show that the key agencies in the implementation of the RPRH education and communication manifest compliance with some of the provisions of the RPRH Law's implementing rules and regulations. Click here to download the discussion paper.
DP 2021-13: Filipinos' Access and Exposure to ICT: A General Overview based on the National ICT Household Survey
by Aubrey D. Tabuga and Carlos C. Cabaero
Information and communications technology (ICT) has been considered a basic necessity in the digital world. It is noted that it permeates all aspects of life as it provides better and quicker ways for people to learn, interact, and gain access to information. In the Philippines, the 2019 National ICT Household Survey marked the first effort by the government to map the general ICT landscape in the country which examined, among others, the use of cellular phones and computers and the extent of internet usage and online financial transactions. This survey was administered to a nationally representative sample of households and individuals in the country. This paper provides a general overview of ICT use based solely on this survey. The findings show that there is differentiated access to ICT across subnational regions. There also remains a nonnegligible proportion of individuals who do not have access to ICT partly due to lack of infrastructure. There is also much to improve in terms of using ICT for economic purposes, such as acquiring skills, doing online financial transactions, and conducting business. Click here to download the discussion paper.
DP 2021-14: Profile of Training and Skilling Programs in the Philippines
by Aniceto C. Orbeta Jr. and John Paul P. Corpus
This study is undertaken as part of the Youthworks PH initiative by the Philippine Business for Education. It aims to address five research questions: (a) What are the existing training programs for the priority sectors of YouthWorks PH (construction, manufacturing, and tourism)? (b) How responsive are the current training programs to the needs of industries? (c) Is there industry demand for new National Certificates in specific sectors and for what level and occupation? (d) How did the Covid-19 pandemic change the landscape of training programs in the country? (e) What are the emerging industry sectors brought about by the Covid-19 pandemic?
Secondary data and interviews with relevant stakeholders, particularly with training providers in YouthWorks PH priority sectors, were used in this study. TVET providers are overwhelmingly private, but public providers account for a larger share of graduates. Most TVET graduates are products of either community-based or institution-based TVET programs. TVET programs and graduates are concentrated in a few occupational sectors, the dominant sector being Tourism (Hotel and Restaurant). Likewise, demand for assessment leading to a National Certificate is concentrated in relatively few qualifications. The government offers several scholarships promoting TVET access. The issues on the responsiveness of current programs, according to the respondents, revolves around: (a) the lack of demand, particularly for construction; (b) weaknesses in the design of financing programs; (c) perception about the quality of training schools, trainers and assessors; and (d) training content. Industry respondents noted demand for skills standardization in prefabricated construction, supervisory-level construction jobs, and nursing assistance. Restrictions due to Covid-19 resulted in the suspension or scaling down of training programs. Some providers have provided online modules, but lack of access to appropriate digital devices or the internet hinders remote learning. Covid-19 has caused the emergence of online food selling and made digital skills valuable. The study recommends pursuing an information campaign to promote construction jobs; reviewing and rationalizing TVET financing programs; reviewing the TVET content; tapping industry practitioners as trainers and assessors; investing in flexible learning modalities; and promoting regular dialogue between the government, employers, and TVET providers. Click here to download the discussion paper.
DEVELOPMENT RESEARCH NEWS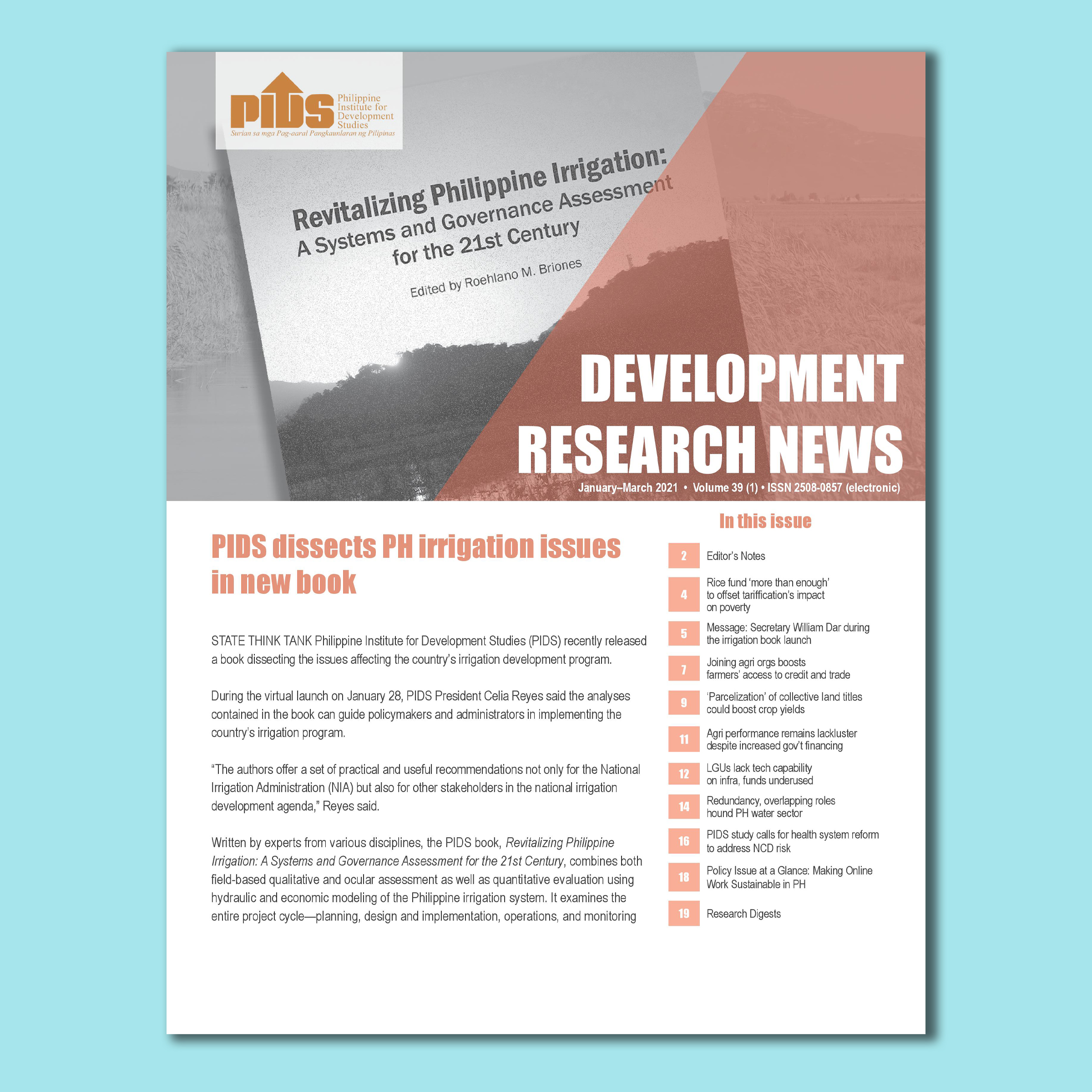 DRN 2021 Vol. 39 No.1: PIDS dissects PH irrigation issues in new book
by PIDS Research Information Staff
The COVID-19 crisis has highlighted the urgent need for a stronger agricultural sector. Thus, this first issue of the Development Research News (DRN) for 2021 focuses on some key challenges affecting agriculture and related sectors. The banner story features the Institute's book on irrigation, a compilation of studies that analyze the state of the country's national and communal irrigation systems and the various irrigation program aspects, including water resource governance, benefits and costs, and policy reforms. The other articles tackle the Rice Competitiveness Enhancement Fund, the value of farmer organizations in improving small farmers' access to credit and markets, and the importance of tenure security and transferability of rights. This issue also includes articles discussing the local government units' underutilization of their local development fund, the governance issues hounding water service provision at the local level, and the growing incidence of noncommunicable diseases in the country. Click here to download the newsletter.

March 11, 2021, 2:00PM-4:30PM
Digital Platforms: Implications for the Philippines and Developing Asia
(watch the livestream on the PIDS Facebook page)
April 8, 2021, 2:00PM-4:30PM
Online Work: Digital Divide, Job Security, Social Protection, and Other Issues
(watch the livestream on the PIDS Facebook page)
April 15, 2021, 2:00PM-4:30PM
Cross-Border Regulatory Issues in Philippine Digital Platforms
(watch the livestream on the PIDS Facebook page)
April 22, 2021, 2:00PM-4:30PM
Assessing National Government Support Programs for LGUs and Water Service Delivery
(watch the livestream on the PIDS Facebook page)
April 29, 2021, 2:00PM-4:30PM
Examining the Country's Expanded Immunization Program and Primary Health Care for Noncommunicable Diseases
(watch the livestream on the PIDS Facebook page)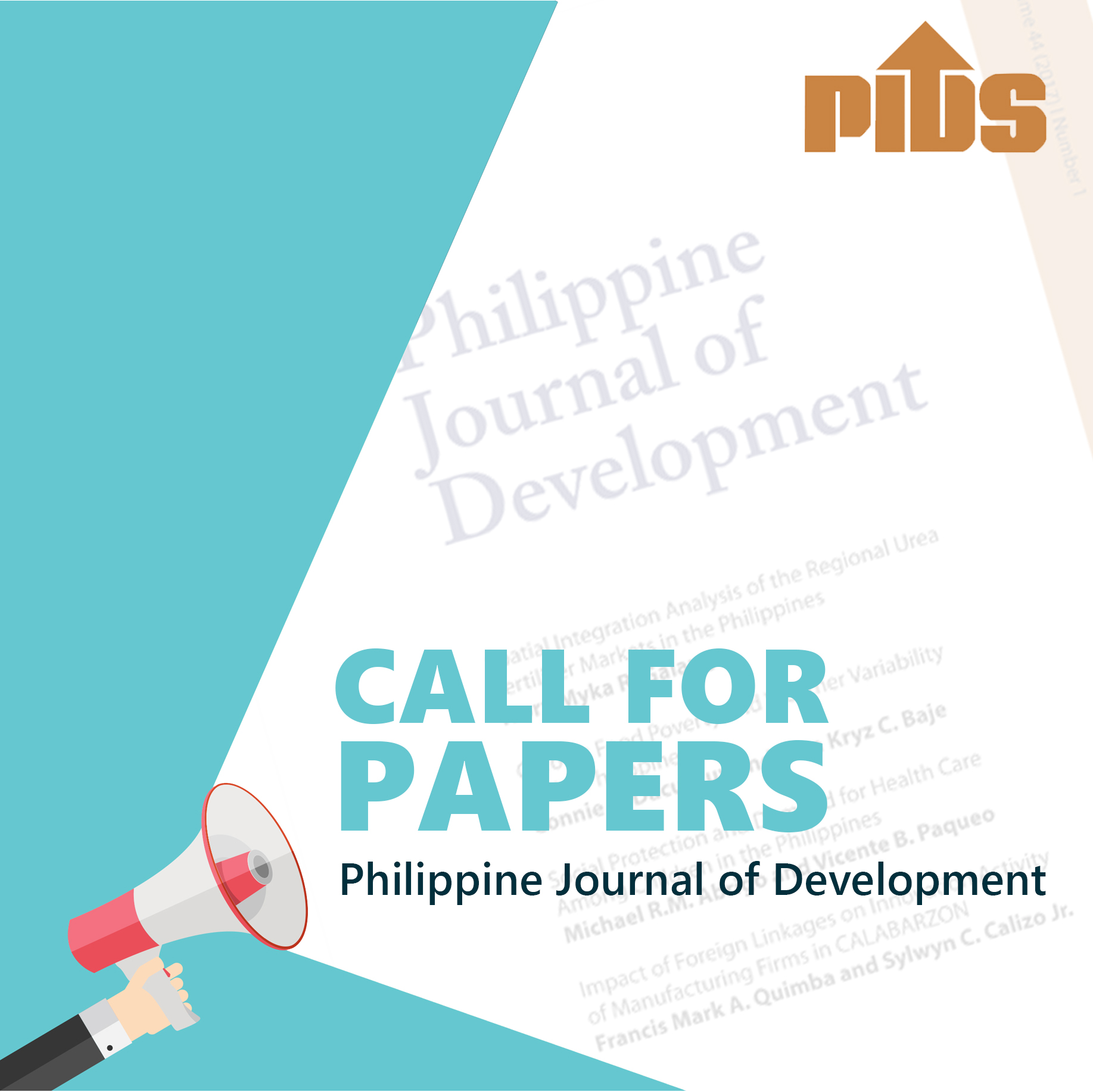 The Philippine Journal of Development is a professional journal published by the Philippine Institute for Development Studies. It accepts papers that examine key issues in development and have strong relevance to policy development. As a multidisciplinary social science journal, it accepts papers in the fields of economics, political science, public administration, sociology, and other related disciplines. It considers papers that have strong policy implications on national or international concerns, particularly development issues in the Asia-Pacific region.

CLICK HERE for the guidelines in the preparation of articles. Submissions and inquiries may be sent to PJD@mail.pids.gov.ph.
---
---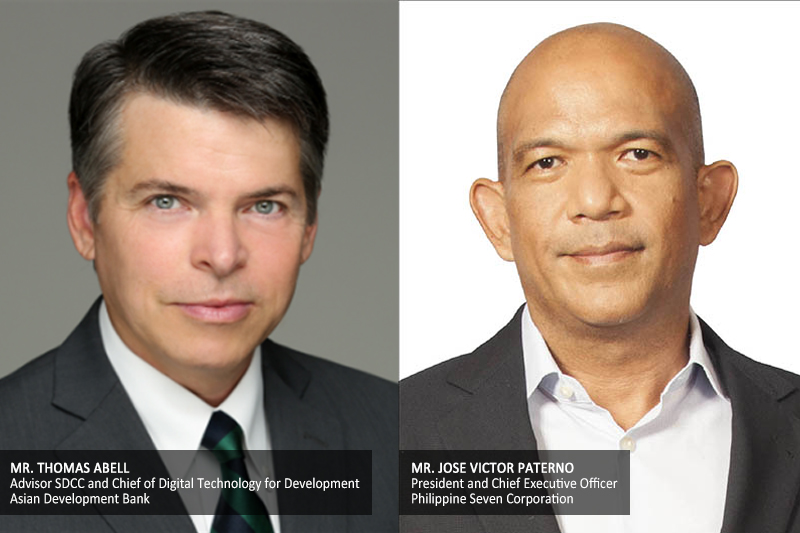 PH should take advantage of the accelerating shift to digital economy--experts
The COVID-19 pandemic has accelerated the shift to digital economy and the Philippines should take advantage of it.

Thomas Abell, chief of Asian Development Bank (ADB)'s Digital Technology for Development, highlighted this during a recent webinar organized by the Philippine Institute for Development Studies (PIDS) and ADB.
Abell, a discussant in the webinar, said the world might see an economic boom that will fuel digital economy as countries transition to the so-called 'new normal' once "the pandemic starts to recede." READ MORE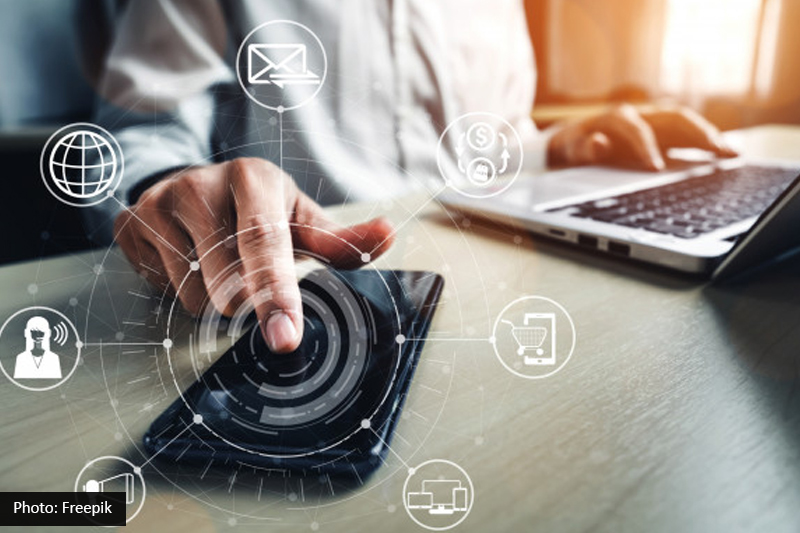 ADB-PIDS webinar identifies potential benefits and risks of digital platforms in PH
Accelerating the digital transformation could lead to substantial growth in global output, employment, and trade.

Dr. Yasuyuki Sawada, chief economist and director-general, Economic Research and Regional Cooperation Department of the Asian Development Bank (ADB), highlighted this during a recent webinar organized by ADB and state think tank Philippine Institute for Development Studies (PIDS).
Sawada, citing ADB's 2021 Asian Economic Integration Report, noted that "if digital sectors expand by 20 percent from the year 2020, global output will rise by USD 4.3 trillion annually and Asia's output will increase to USD 1.7 trillion annually for the next five years." READ MORE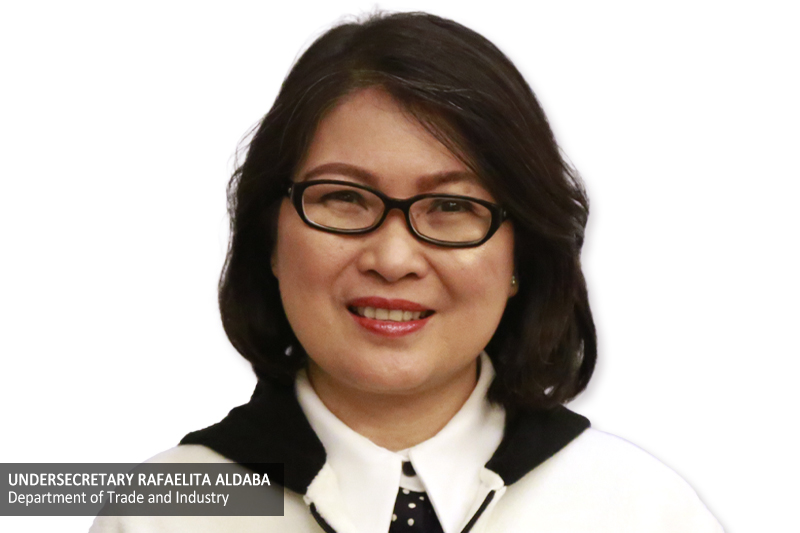 Filipino consumers develop 'new digital habits' amid COVID-19 pandemic--DTI official
The COVID-19 pandemic has fast-tracked the digitalization journey of the country.

This was according to Undersecretary Rafaelita Aldaba of the Department of Trade and Industry (DTI) during a recent webinar coorganized by state think tank Philippine Institute for Development Studies (PIDS) and the Asian Development Bank (ADB).
Aldaba said the increasing use of technology in work, business, and other aspects of daily life has shaped new digital habits among Filipino consumers. READ MORE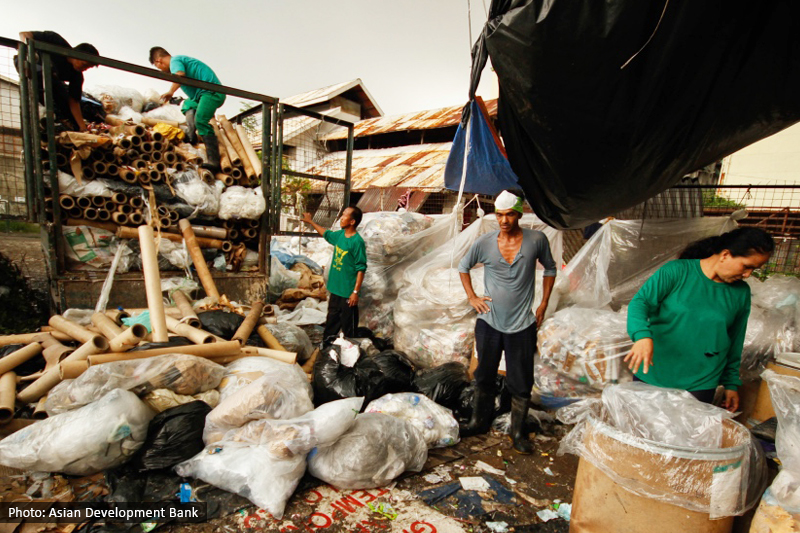 PIDS study reviews solid waste management law, recommends ways to enhance it
The country is still grappling with solid waste management issues despite the implementation of the Ecological Solid Waste Management Act of 2000 or Republic Act 9003 for almost two decades now.

This, according to a discussion paper published by state think tank Philippine Institute for Development Studies (PIDS).
PIDS Senior Research Fellow Sonny Domingo and PIDS Research Analyst II Arvie Joy Manejar, authors of the study, said that if RA 9003 has been properly implemented, it would have "conveniently and strategically allowed the imposition of systematic and structured remedies" that would have addressed the country's problem on solid waste management. READ MORE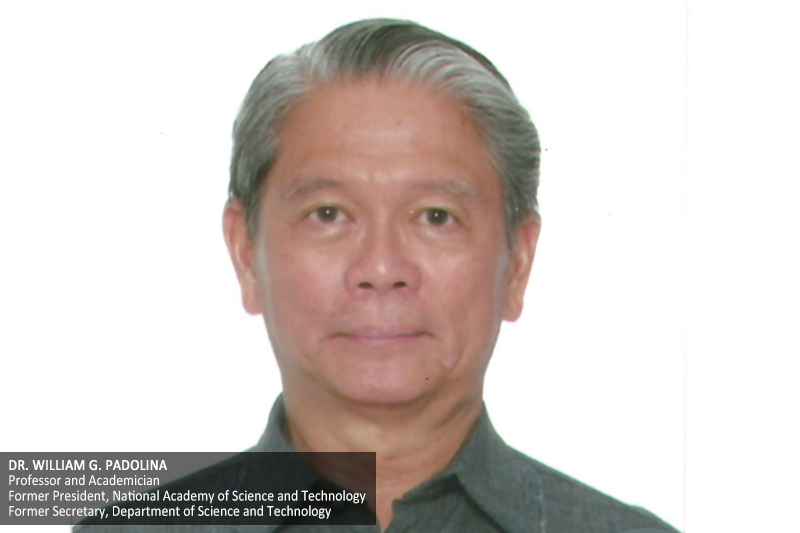 Academician identifies reforms to improve supply of S&T graduates in PH
The education sector needs to focus on basic science and mathematics, teacher education, and graduate education to improve the quality and supply of science and technology (S&T) graduates in the Philippines.

This was emphasized by professor and academician Dr. William Padolina during a recent webinar organized by the Philippine Institute for Development Studies (PIDS) titled "A Labor Market Analysis of S&T Human Resource Needs in the Philippines".
Padolina said that basic sciences, including biology, chemistry, physics, earth sciences, social sciences, as well as mathematics, need to be strengthened as these are the source of "new ideas". READ MORE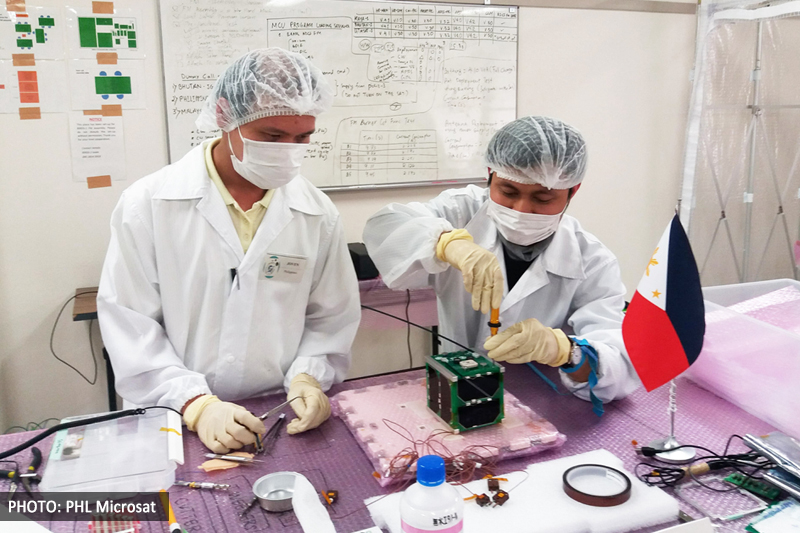 Collab among sectors, key to increasing S&T workforce in PH--experts
A holistic approach to support the country's current and future science and technology (S&T) workers should be a joint undertaking among various sectors.

This was one of the key messages during the Philippine Institute for Development Studies' (PIDS) public webinar titled "A Labor Market Analysis of S&T Human Resource Needs in the Philippines".

In his presentation, Dr. Jose Ramon G. Albert, PIDS senior research fellow, noted that the "need of the [country's] economy for S&T workers to support its projected growth" cannot be attained by the government alone, but through "a joint undertaking involving the private sector, as well as the academic institutions". READ MORE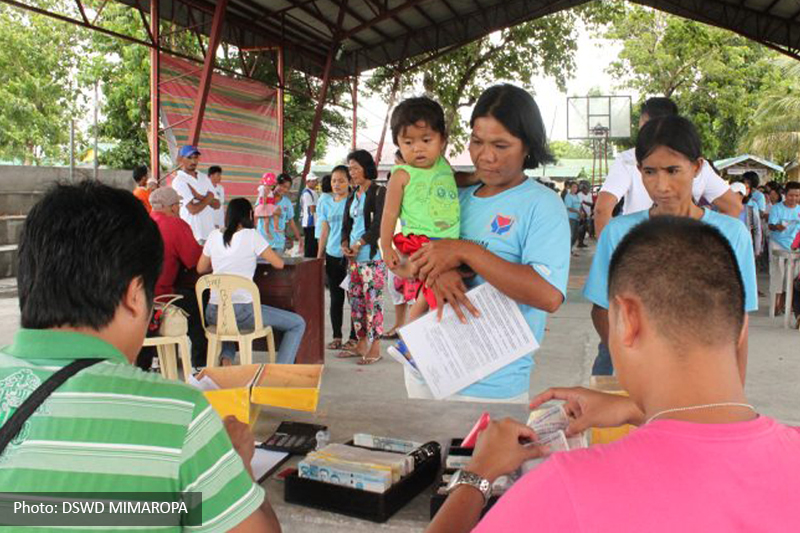 PIDS study proposes automatic adjustment of 4Ps grant
A study of state think tank Philippine Institute for Development Studies (PIDS) recommends the automatic adjustment of cash assistance for Pantawid Pamilyang Pilipino Program (4Ps) beneficiaries.

Authors PIDS Senior Research Fellow Aniceto Orbeta, PIDS Supervising Specialist Kris Ann Melad, and PIDS Research Analyst Nina Victoria Araos stressed the need to "establish a principle for adjusting the grant amount" ahead of the six-year review period stipulated under Republic Act 11031 or the 4Ps Act.

According to the authors, this is important considering that the country will be entering a post-COVID recovery phase. READ MORE