DEVELOPMENT POLICY RESEARCH MONTH
The Development Policy Research Month (DPRM) is celebrated every September since 2002 pursuant to Proclamation 247 to emphasize the critical role of policy research in national development and nation-building. The proclamation also designates the Philippine Institute for Development Studies (PIDS) as the coordinator of the yearly celebration.
The observance of the DPRM is intended to cultivate a strong culture of research and use of data and evidence among the country's national and local decisionmakers in policymaking and program planning. Through the different topics highlighted in every DPRM celebration, this event also aims to raise the public's awareness of important socioeconomic issues.
This year's DPRM is "Reset and Rebuild for a Better Philippines in the Post-Pandemic World" to emphasize that to be able to rebuild from the COVID-19 pandemic and create a better Philippines, we need to reset our paradigms and practices by balancing the interests of people, profit, and planet or by placing equal importance on economic, social, and environmental well-being and sustainability. To this end, the government, business sector, academe, civil society, and the general public should work together in pursuing a shared vision of an equitable, sustainable, and resilient post-pandemic Philippines.
Check out the posters below or visit the DPRM website at https://dprm.pids.gov.ph for more information.

RESEARCH PAPER SERIES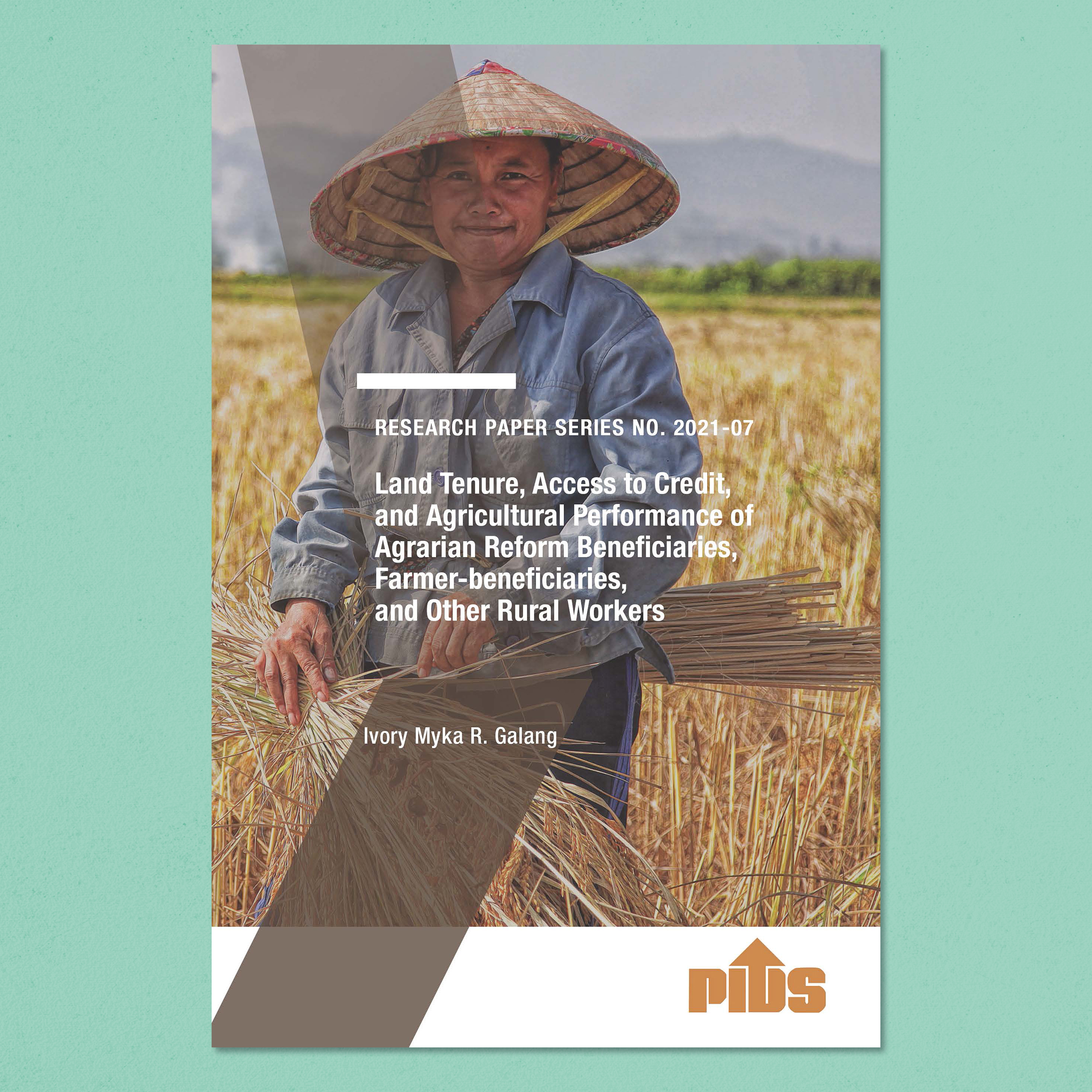 RPS 2021-07: Land Tenure, Access to Credit, and Agricultural Performance of Agrarian Reform Beneficiaries, Farmer-beneficiaries, and Other Rural Workers
by Ivory Myka R. Galang
This study utilizes primary data from the Department of Agrarian Reform's Baseline Survey on Project Convergence on Value Chain Enhancement for Rural Growth and Empowerment (ConVERGE) to analyze borrowing incidence among Agrarian Reform Beneficiary Organization (ARBO) member households, particularly those engaged in farm production. The results show that (1) borrowing ARBO agricultural households are better off than the nonborrowing ones in terms of housing characteristics and agricultural performance; (2) farmer associations and cooperatives are among the top sources of agricultural credit in the countryside aside from microfinance institutions; (3) and Certificate of Land Ownership Award (CLOA)-holding ARBO agricultural households have higher borrowing incidence than the average ARBO agricultural households. Strengthening credit retailers' leadership and management capacity through training is needed to further improve their lending performance and widen their reach in the countryside. Click here to download the research paper.
POLICY NOTES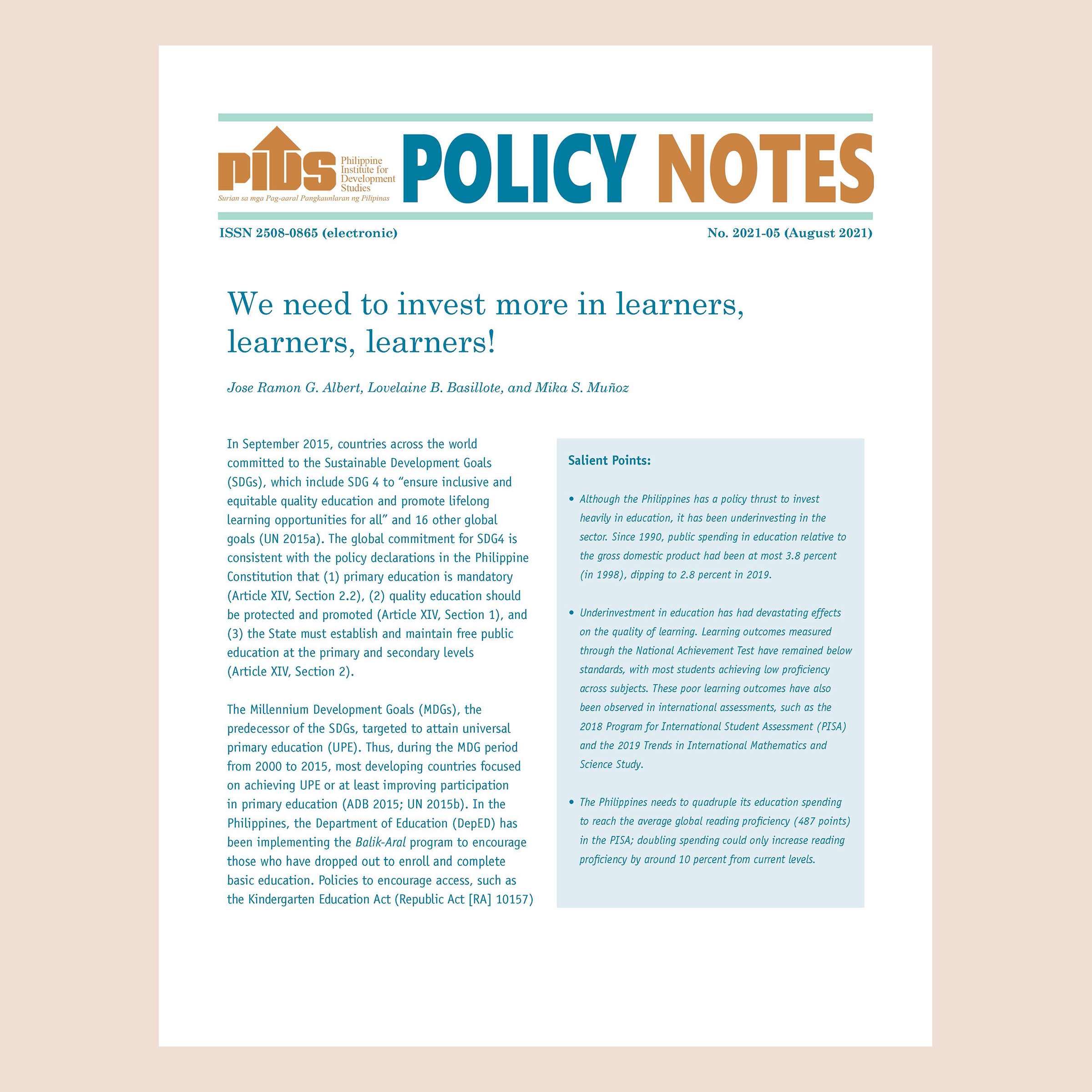 PN 2021-05: We Need to Invest More in Learners, Learners, Learners!
by Jose Ramon G. Albert, Lovelaine B. Basillote, and Mika S. Muñoz
The sustainable goal to provide inclusive and equitable quality education for all has been ascribed in the policy declarations of the Philippine Constitution. This Policy Note looks into how the Philippines has fared in education spending, considering that more investment is needed to ensure learning quality. It finds that spending patterns in education have hardly changed from more than a decade ago. It also notes that meager education spending has dire consequences on the quality of education. The dismal performance in the 2018 Program for International Student Assessment (PISA), with the Philippines ranking last in reading, underscores a looming learning crisis in the country. Using a policy simulation of the PISA data, the authors find that the government needs to quadruple its education spending to reach the average global reading proficiency. They also recommend that reading programs should be strategized to reach vulnerable children in specific geographic areas. Finally, they advise the Department of Education to build effective data-driven policies to ensure that no Filipino child will be left behind in learning. Click here to download the policy note.
PN 2021-06: Fake News, Its Dangers, and How We Can Fight It
by Sheila V. Siar
Fake news is not new. However, the availability of modern communication tools, particularly social media, has made the production and spread of fake news easier and faster. This Policy Note describes the phenomena of misinformation and disinformation and the dangers they pose, particularly in the context of the ongoing pandemic. It also looks into the measures being implemented to curb the spread of fake news and provides some recommendations on how to fight its proliferation with more sustained and lasting results. Specifically, it notes that increasing awareness of available tools for fact-checking, engaging citizens, educating children to be analytical early on in life, making media literacy part of the basic education curriculum, and viewing the fight against fake news as a civic and moral responsibility could help greatly in combatting the proliferation of fake news. Click here to download the policy note.
DISCUSSION PAPER SERIES
DP 2021-19: Assessment of the Provincial/NCR Local Government Unit Result Matrices (P/NCR LGU RMS) in the Localization of the Philippine Development Plan (PDP) 2017-2022 and the Sustainable Development Goals (SDGs)
by Charlotte Justine Diokno-Sicat, Angel Faye G. Castillo,and Ricxie B. Maddawin
Executive Order No. 27 Series of 2017 mandated all government agencies and instrumentalities, including all local government units (LGUs), to implement the Philippine Development Plan (PDP) and Public Investment Program (PIP) for the period 2017-2022. This triggered the PDP localization efforts of the Department of the Interior and Local Government and National Economic Development Authority in 2017. Aimed at aligning local development plans with the PDP, the exercise produced results matrices (RMs) for provinces and LGUs in the National Capital Region (NCR). But even beyond the alignment of development plans, the RMs show how LGUs (1) contribute to national development through their programs and projects and (2) inform oversight agencies of their priorities and needs. This study reviews how recent efforts to ensure the alignment of provincial/NCR LGUs to national development goals fared and how effective were recent PDP and PDP results matrices (PDP/RM) localization efforts. This study used a mixed-methods approach, sequential parallel analysis, and process evaluation, focusing primarily on summarizing and evaluating the drafted RMs and engaging in key informant interviews to gather perceptions on the conduct of the PDP localization efforts and suggestions for improvements. Click here to download the discussion paper.
DP 2021-20: Expanded Data Analysis and Policy Research for National ICT Household Survey 2019
by Jose Ramon G. Albert, Francis Mark A. Quimba, Aubrey D. Tabuga, Mary Grace Mirandilla-Santos, Maureen Ane D. Rosellon, Jana Flor V. Vizmanos, Carlos C. Cabaero, and Mika S. Muñoz
The National ICT Household Survey (NICTHS), conducted by the Department of Information and Communications Technology (DICT) in partnership with the Philippine Statistical Research and Training Institute (PSRTI), is the first-ever household survey in the country focusing on ICT. The NICTHS is one of the strategies of DICT to jumpstart the generation of official information and communications technology (ICT) statistics critical for monitoring ICT development, particularly the expansion and diffusion of digital technologies, as well as for national development planning and policymaking. The NICTHS has a wealth of information describing households' ICT equipment and individual uses of ICT (information technology, fixed-line, and mobile Internet). This study analyzes the results of the NICTHS to help the government in developing and evaluating ICT policies and strategies, including measures to address issues, such as the digital divide, and in assessing ICT developments in the country compared to that of its peers. The study looks into ICT access and use as they pertain to living conditions (and livelihood) of households, skills of individuals (particularly in mobile telephony and the Internet), and the sharing of equipment within a household (including gender issues), that in turn, can provide clues on the potential impact of increased ICT adoption in the country on productivity, growth, jobs, and inclusion. Click here to download the discussion paper.
DP 2021-21: Who Are the Youth NEET in the Philippines Today?
by Aniceto C. Orbeta Jr., John Paul P. Corpus, and Nina Victoria V. Araos
Being not in employment, education, or training (NEET) can undermine young people's future employment and earnings prospects, leading to lasting economic disadvantage. Being NEET can also have adverse social consequences, such as depression, weaker social engagement, and possibly deviant behavior. These outcomes come at a great cost to the economy and society. This study aims to address four research questions: (1) what are the dropout points of learners across the education continuum; (2) how are NEET computed and monitored across government agencies; (3) how many NEET are potential TVET learners; (4) what barriers do NEET face in pursuing further training. The study used a range of research strategies, such as document review, primary and secondary data analysis, and in-depth interviews with national government offices with programs for youth. The study finds that NEET is still an emerging concept in the Philippines. However, given the large number of youth NEET in the Philippines, and the social and economic implications of this, more attention needs to be directed toward youth NEET and the issues faced by this cohort. First, there is a need to adopt a standard definition of NEET and promote the concept as an important cohort that needs attention from government and nongovernment programs. Second, there should be more comprehensive coverage of people in technical and vocational education and training (TVET) in official statistics to understand the demand for TVET better. Resolving issues in the definition of training participation in official statistics would provide a more comprehensive picture of TVET participation and lead to a more accurate measurement of NEET in the country. Third, more in-depth studies should be conducted to identify other important determinants of being NEET. This will help find effective levers of drawing out the NEET into either learning a trade and/or being productively employed. Fourth, given the high proportion of inactivity among female youth observed, further inquiry into the reasons behind this is recommended. Fifth, the study estimated that only one in four NEETs would demand TVET training. Given this low potential take-up rate, there is scope for promoting TVET among the NEET. Lastly, government and other key stakeholders should address the barriers and challenges of those desiring and who are currently in TVET training. This includes addressing participants' financial constraints through re-examining existing allowance benefits, the conduct of better information dissemination on training opportunities, provision of labor market information and employment facilitation, and consideration of solutions to connectivity and digital device issues experienced by trainees. Click here to download the discussion paper.
September 1, 2021, 1:00PM-5:00PM
34th Network of East Asian Think Tanks (NEAT) Coordinators Meeting (By invitation only)
(watch the livestream on the PIDS Facebook page)
September 2, 2021, 9:00AM-11:30AM
DPRM 2021 Virtual Kick-off Forum
(watch the livestream on the PIDS Facebook page)
September 14, 2021, 9:00AM-11:30AM
APPC Webinar 1: Resetting Capitalism
(watch the livestream on the PIDS Facebook page)
September 16, 2021, 9:00AM-11:30AM
APPC Webinar 2: Ethical Business
(watch the livestream on the PIDS Facebook page)
September 21, 2021, 9:00AM-11:30AM
APPC Webinar 3: Green and Inclusive Recovery
(watch the livestream on the PIDS Facebook page)
September 23, 2021, 9:00AM-11:30AM
APPC Webinar 4: Robust and Healthy Workforce
(watch the livestream on the PIDS Facebook page)
September 24, 2021, 2:00PM-5:00PM
7th Mindanao Policy Research Forum
(watch the livestream on the PIDS Facebook page)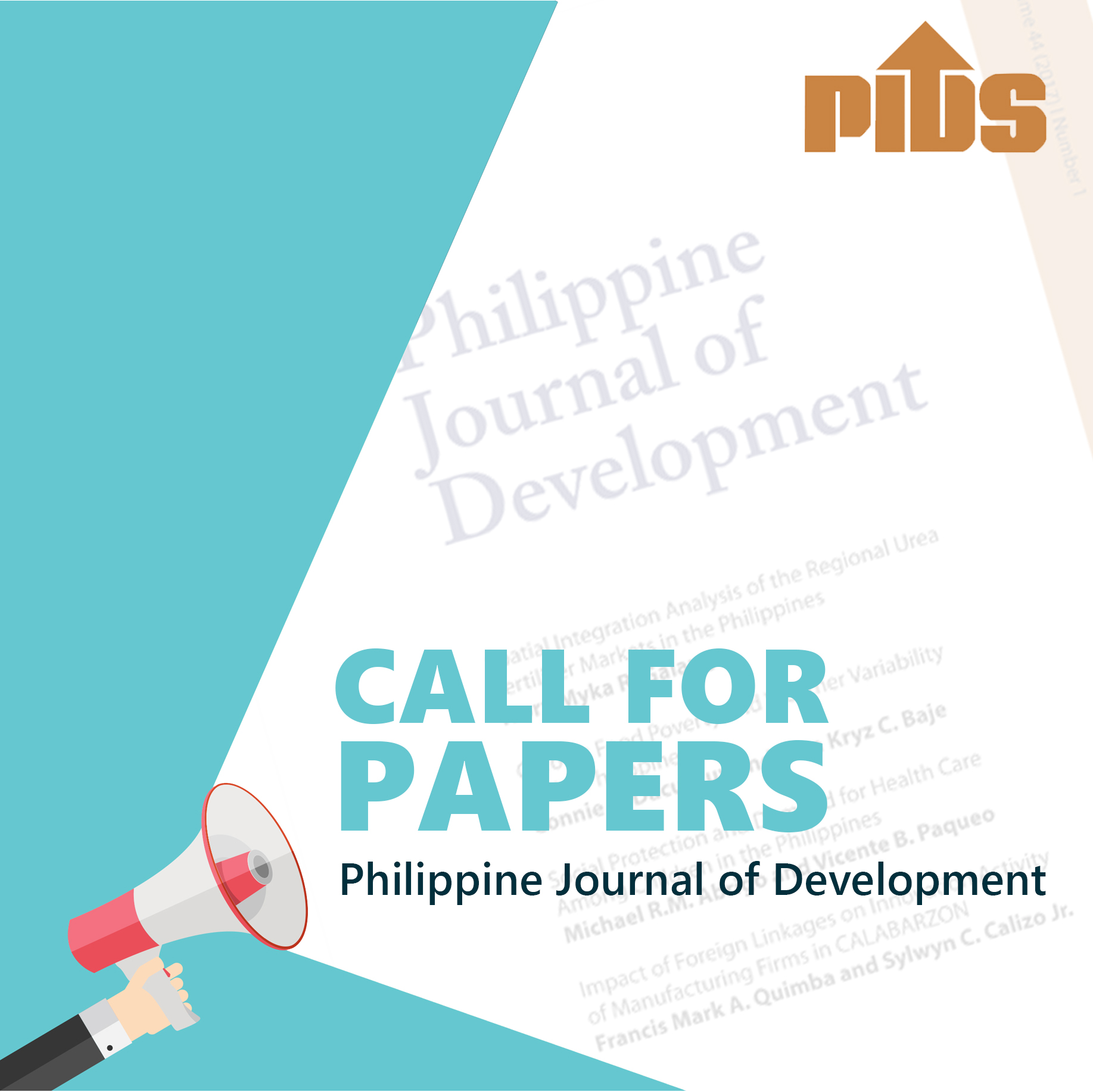 The Philippine Journal of Development is a professional journal published by the Philippine Institute for Development Studies. It accepts papers that examine key issues in development and have strong relevance to policy development. As a multidisciplinary social science journal, it accepts papers in the fields of economics, political science, public administration, sociology, and other related disciplines. It considers papers that have strong policy implications on national or international concerns, particularly development issues in the Asia-Pacific region.

CLICK HERE for the guidelines in the preparation of articles. Submissions and inquiries may be sent to PJD@mail.pids.gov.ph.
---
---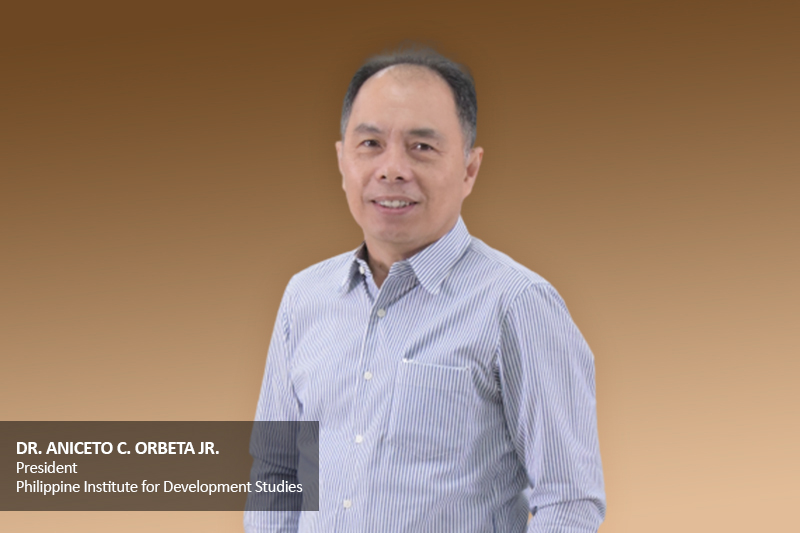 Impact evaluation expert assumes presidency of PIDS
The Philippine Institute for Development Studies (PIDS) welcomed its seventh president.

Dr. Aniceto C. Orbeta Jr. took his oath of office before Socioeconomic Planning Secretary Karl Kendrick T. Chua, director-general of the National Economic and Development Authority (NEDA) and chairperson of the PIDS Board of Trustees (BOT), in a virtual oathtaking ceremony on August 2, 2021. Orbeta succeeded Dr. Celia M. Reyes, who served as PIDS president from March 1, 2018 to July 31, 2021. READ MORE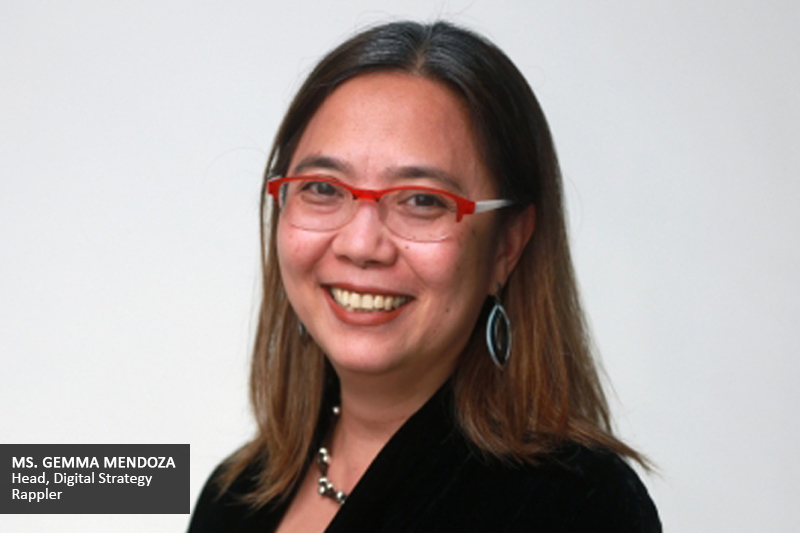 Fact-checking crucial in the age of social media
In the age of social media, where fake news, misinformation, and disinformation are prevalent, fact-checking posts on online platforms, such as Facebook and YouTube, goes a long way.

This was emphasized by Gemma Mendoza, head of Digital Strategy at Philippine online news organization Rappler, during a webinar recently organized by state think tank Philippine Institute for Development Studies (PIDS). The webinar is part of the Sixth Biennial Meeting of the Socioeconomic Research Portal for the Philippines (SERP-P) Network hosted by the Institute. SERP-P is an online knowledge resource of socioeconomic studies produced by PIDS and more than 50 member-institutions comprising the SERP-P Network. READ MORE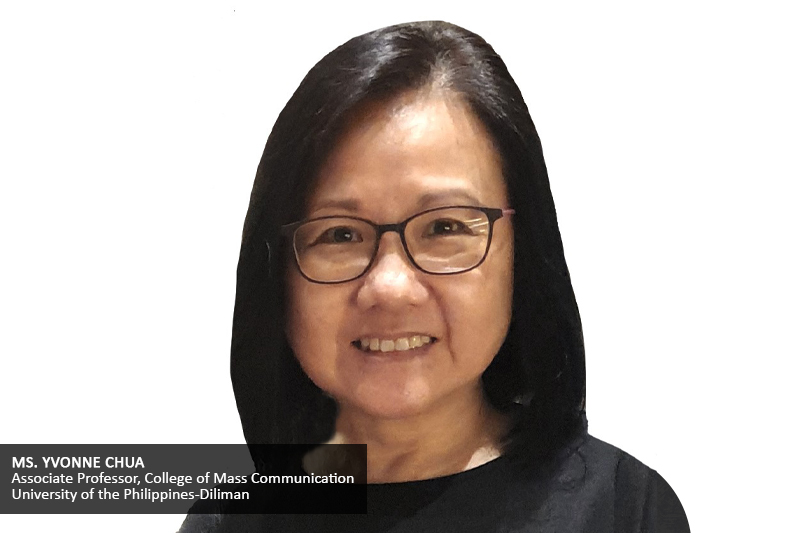 UP prof highlights role of fact-checking against widespread disinformation
Fact-checking is key to fighting the proliferation of false news or disinformation in this digital age.

This was highlighted by University of the Philippines College of Mass Communication Associate Professor Yvonne Chua in her presentation during the public webinar titled "Less Noise, More Facts: Improving Information Dissemination for a Better Normal" organized by the Philippine Institute for Development Studies recently as part of the Sixth Biennial Meeting of the Socioeconomic Research Portal for the Philippines Network. READ MORE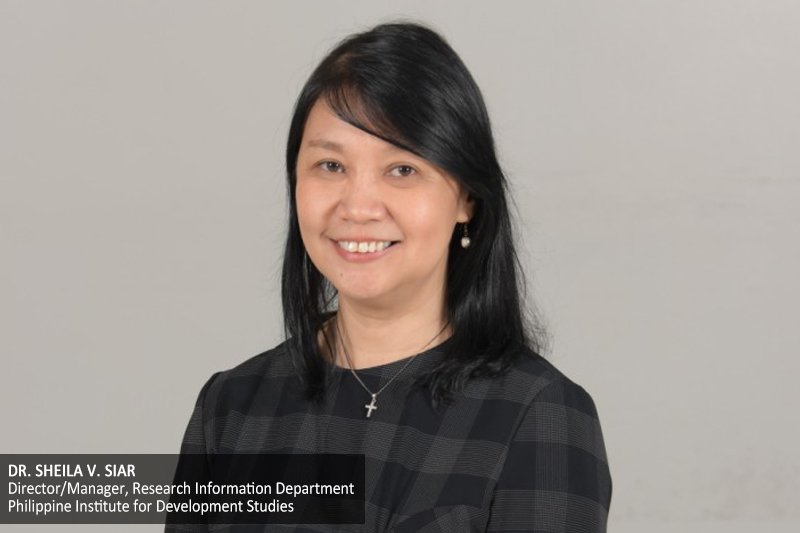 Fake news poses greater threat to public health amid the pandemic
Fake news has serious impacts on the response to COVID-19.

This was according to Philippine Institute for Development Studies (PIDS) Research Information Department Director Dr. Sheila V. Siar at a recent webinar organized by the Institute as part of the 6th Socioeconomic Research Portal for the Philippines (SERP-P) Network Biennial Meeting. SERP-P is an online knowledge portal of socioeconomic studies produced by PIDS and more than 50 member-institutions comprising the SERP-P Network. READ MORE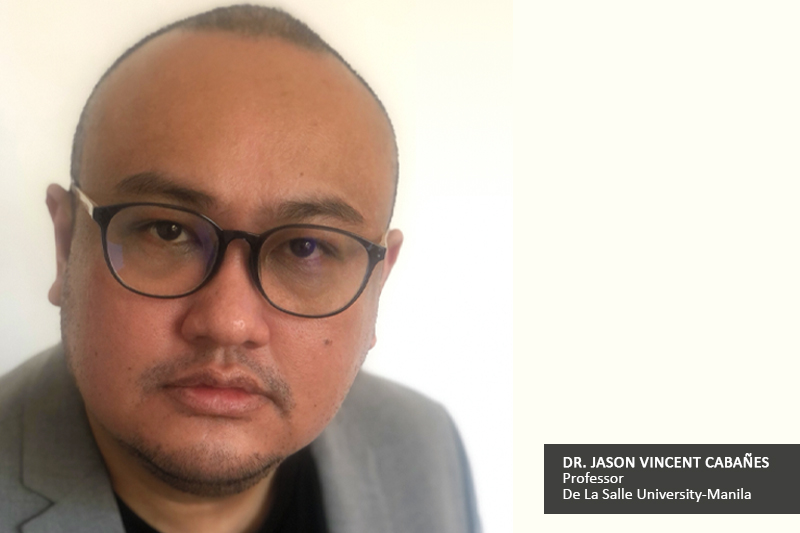 Comm expert urges the public to be vigilant against digital disinformation
The public should pay attention to particular trends in digital disinformation.

Jason Vincent Cabañes, a professor in communication at De La Salle University and chair of the International Communication Association's Ethnicity and Race in Communication Division, emphasized this at a webinar recently organized by state think tank Philippine Institute for Development Studies (PIDS). The webinar is part of the Sixth Biennial Meeting of the Socioeconomic Research Portal for the Philippines (SERP-P) Network hosted by the Institute. SERP-P is an online knowledge resource of socioeconomic studies produced by PIDS and more than 50 member-institutions comprising the SERP-P Network. READ MORE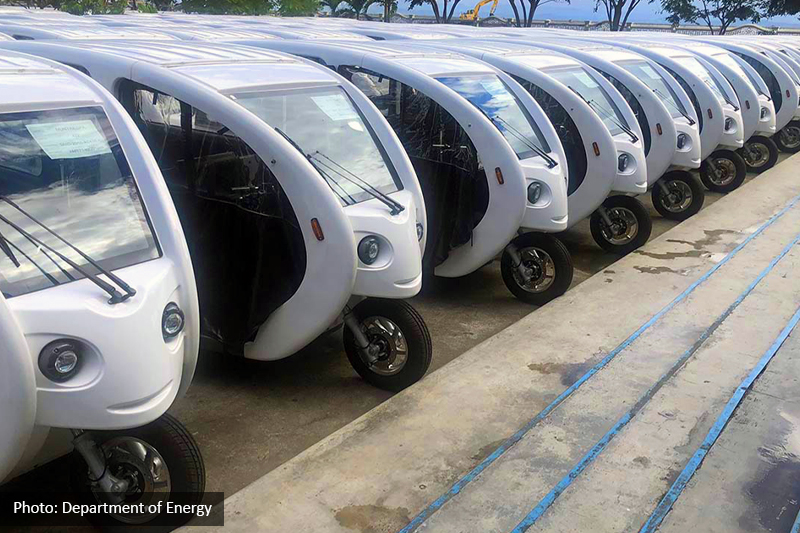 DTI official urges development of EV industry in PH
The growing market demand for electric vehicles (EVs) globally and locally is seen to benefit the Philippines. However, without developing a local EV industry, the country will not be able to harness its opportunities.

This was emphasized by Department of Trade and Industry (DTI) Undersecretary for Competitiveness and Innovation Group Rafaelita Aldaba during a webinar on "Challenges and Prospects of the Philippine Electric Vehicle Industry" recently organized by state think tank Philippine Institute for Development Studies (PIDS). READ MORE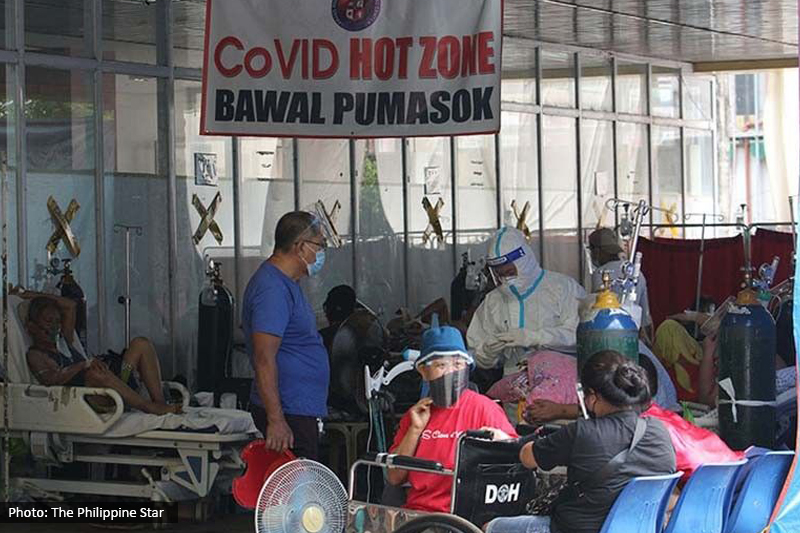 PH lags behind ASEAN neighbors in terms of critical health outcome, access indicators--PIDS study
The Philippines falls behind its ASEAN counterparts in critical health outcomes and access indicators.

This is according to a discussion paper published by state think tank Philippine Institute for Development Studies (PIDS).

PIDS Research Fellow Valerie Gilbert T. Ulep and PIDS Research Analyst Lyle Daryll D. Casas said "this reflects the longstanding challenges in terms of health financing, health service delivery, governance, and health human resources." READ MORE