DISCUSSION PAPERS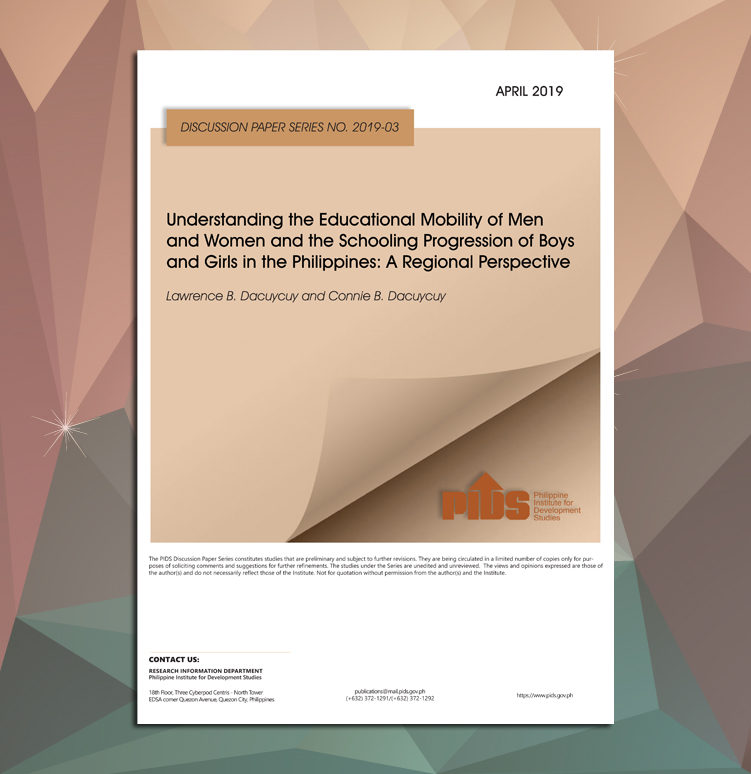 DP 2019-03: Understanding the Educational Mobility of Men and Women and the Schooling Progression of Boys and Girls in the Philippines:
A Regional Perspective
by Lawrence B. Dacuycuy and Connie B. Dacuycuy
Current global trends show that boys have consistently underperformed in the academic front, an observation that can be noted in the Philippines as well. At the national level, a clear reversal of the gender schooling gap between men and women is evident. However, patterns also reveal that there are regions where men have comparable schooling years with women. To make sense of these patterns, there is a need to cast the analysis of human capital accumulation within an intergenerational perspective. This paper adopts a cohort-based, regional perspective to trace the evolution of educational mobility among men and women. Results indicate substantial differences between sons and daughters, with daughters notably outperforming sons in terms of educational mobility and human capital accumulation. Click here to download the paper.
DP 2019-02: Counting Women's Work in the Philippines
by Michael R.M. Abrigo and Kris Francisco-Abrigo
Men and women play important and complementary roles in the economy. However, the activities that they perform are often valued differently, if at all. In this study, we provide new estimates of the value of men and women's work in the Philippines using the National Transfer Account and the National Time Transfer Account frameworks. We find that once the value of unpaid home production is taken into account, the contribution of women is closer to parity relative to those by men, as opposed to using only the value of paid market work. This is despite the fact that home production activities, which are largely performed by women, are paid lower market wages. Additionally, we document a strong association between parental time and child schooling outcomes, which further emphasizes the contribution of unpaid housework in the economy. Click here to download the paper.
DP 2019-01: Gender Equity in Education: Helping the Boys Catch Up
by Vicente B. Paqueo and Aniceto C. Orbeta Jr.
The paper argues that the Philippines need a more nuanced view of gender equality. Historically, Filipino males were somewhat more educated than females. Now, the males are lagging behind the females and the education gender gap is widening. This reversal was already predictable in the 70s before it manifested itself in national statistics. The paper also argues that today, gender equality advocacy should go beyond the stereotypical focus on girls' education and pay more attention to issues that are hurting boys' education. Failure to pursue win-win strategies to address gender bias in education working against boys will mean that the country is foregoing valuable opportunities to raise equity and economic returns to its investment in education. To conclude, the paper suggests some experiments to deepen the current understanding of boys' educational issues and develop tools to effectively remove existing impediments to schooling and learning. Click here to download the paper.


May 23, 2019, 8:30AM–11:30AM
Public Seminar on Decentralization, Health,
and Governance
Venue: PIDS Conference Room, 18th Floor, Three Cyberpod Centris - North Tower, EDSA corner Quezon Avenue, Quezon City
May 16, 2019, 2:00PM–4:00PM
PIDS-ESCAP Policy Dialogue on the Economic and Social Survey of Asia and the Pacific 2019
Venue: PIDS Conference Room, 18th Floor, Three Cyberpod Centris - North Tower, EDSA corner Quezon Avenue, Quezon City
April 30, 2019, 9:00AM–11:00AM
Presentation of the 2019 Philippine Innovation Public Expenditure Review
Venue: PIDS Conference Room, 18th Floor, Three Cyberpod Centris - North Tower, EDSA corner Quezon Avenue, Quezon City
-----------------------------------------

The Philippine Journal of Development is a professional journal published by the Philippine Institute for Development Studies. It accepts papers that examine key issues in development and have strong relevance to policy development. As a multidisciplinary social science journal, it accepts papers in the fields of economics, political science, public administration, sociology, and other related disciplines. It considers papers that have strong policy implications on national or international concerns, particularly development issues in the Asia-Pacific region.
CLICK HERE for the guidelines in the preparation of articles. Submissions and inquiries may be sent to PJD@mail.pids.gov.ph.

---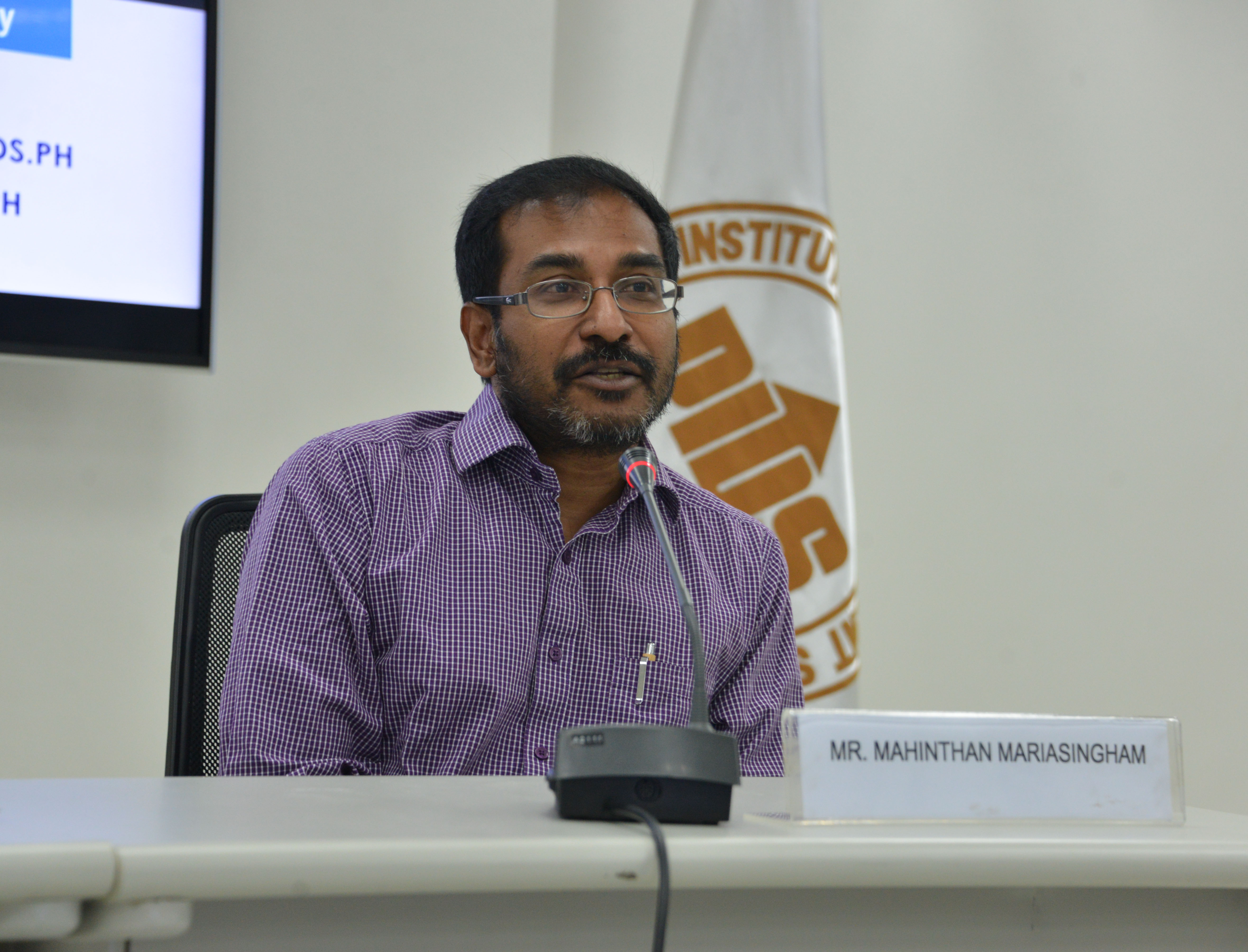 Expert says PH to benefit from US-China trade war
The ongoing trade war between the United States (US) and China is seen to benefit the Philippine manufacturing sector.

This was according to Mahinthan Joseph Mariasingham, a statistician from the Asian Development Bank, who spoke during a recent public symposium jointly organized by the Philippine Institute for Development Studies, Philippine APEC Study Center Network, and Chung Hua Institution for Economic Research.
"Philippine manufacturing could see a boost of 0.2–0.7 percent, primarily in electronics. The assumption is that [the] PH economy is able to attract more trade from tariff-affected economies," Mariasingham explained, READ MORE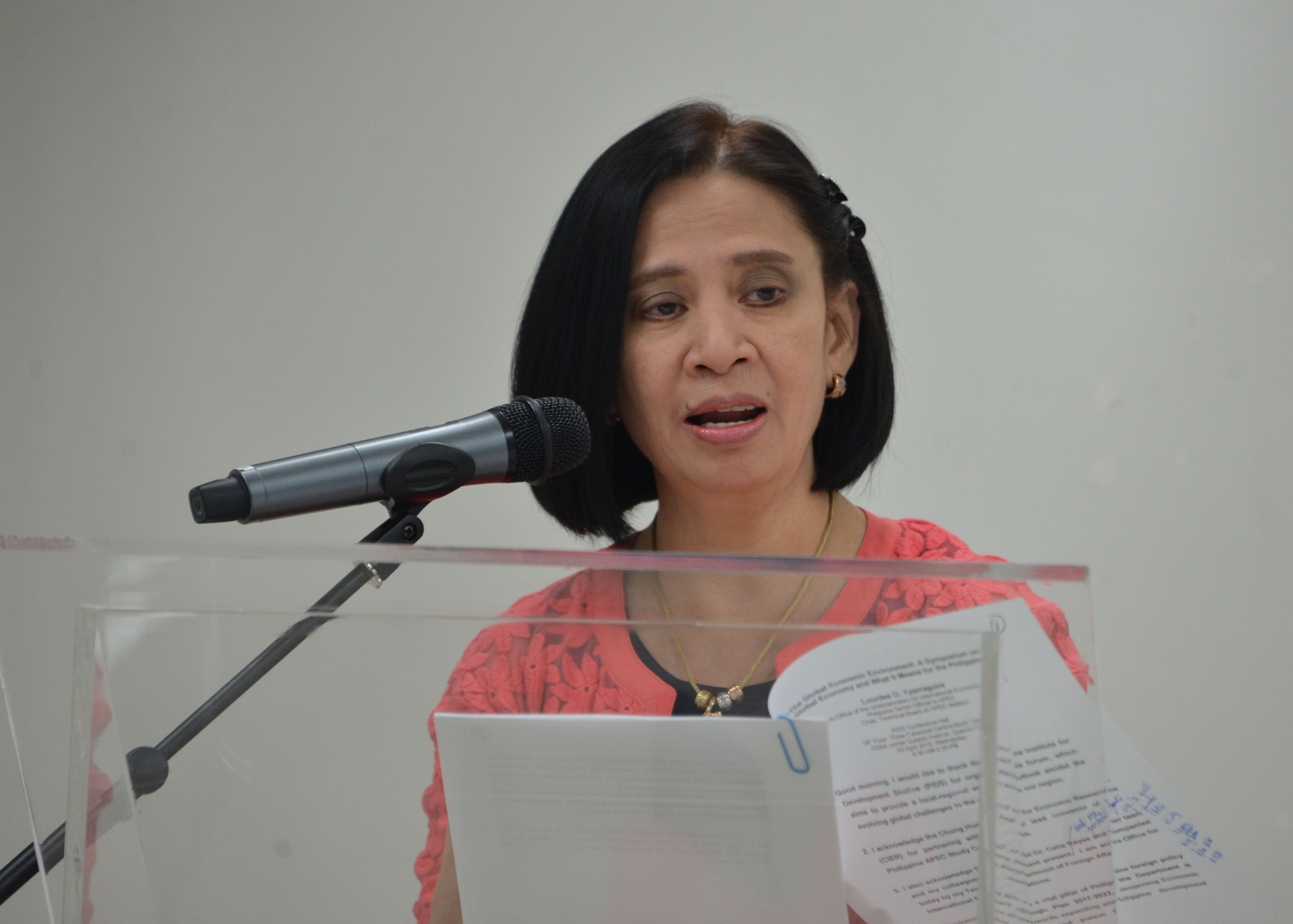 People empowerment and inclusiveness, key to PH's sustainable growth—DFA Official
Against the backdrop of a changing global economic landscape, a foreign affairs senior official reiterated the importance of empowering people and ensuring inclusiveness and equality in achieving sustainable development.
In her speech at a symposium on "The Global Economy and What It Means to the Philippines" hosted by state think tank Philippine Institute for Development Studies (PIDS), Foreign Affairs Undersecretary for International Economic Relations Lourdes Yparraguirre said the challenges brought about by globalization and open regionalism should not hinder the country from aiming high. READ MORE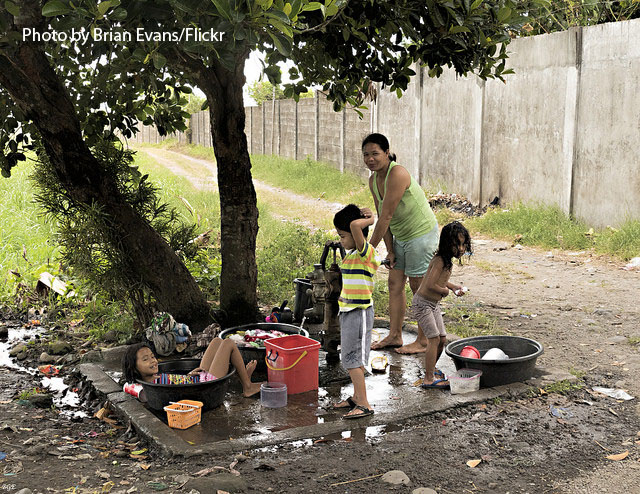 Women's unpaid work in PH is worth trillions of pesos—PIDS expert
The value of women's unpaid work in the Philippines is worth trillions of pesos, according to a research fellow of the country's premier think tank Philippine Institute for Development Studies (PIDS).
In a recent public seminar on gender and development organized by PIDS, Research Fellow Michael Abrigo said the monetary value of women's time spent on childcare, eldercare, and house chores like cleaning, cooking, and washing makes up 20 percent of the country's gross domestic product (GDP). READ MORE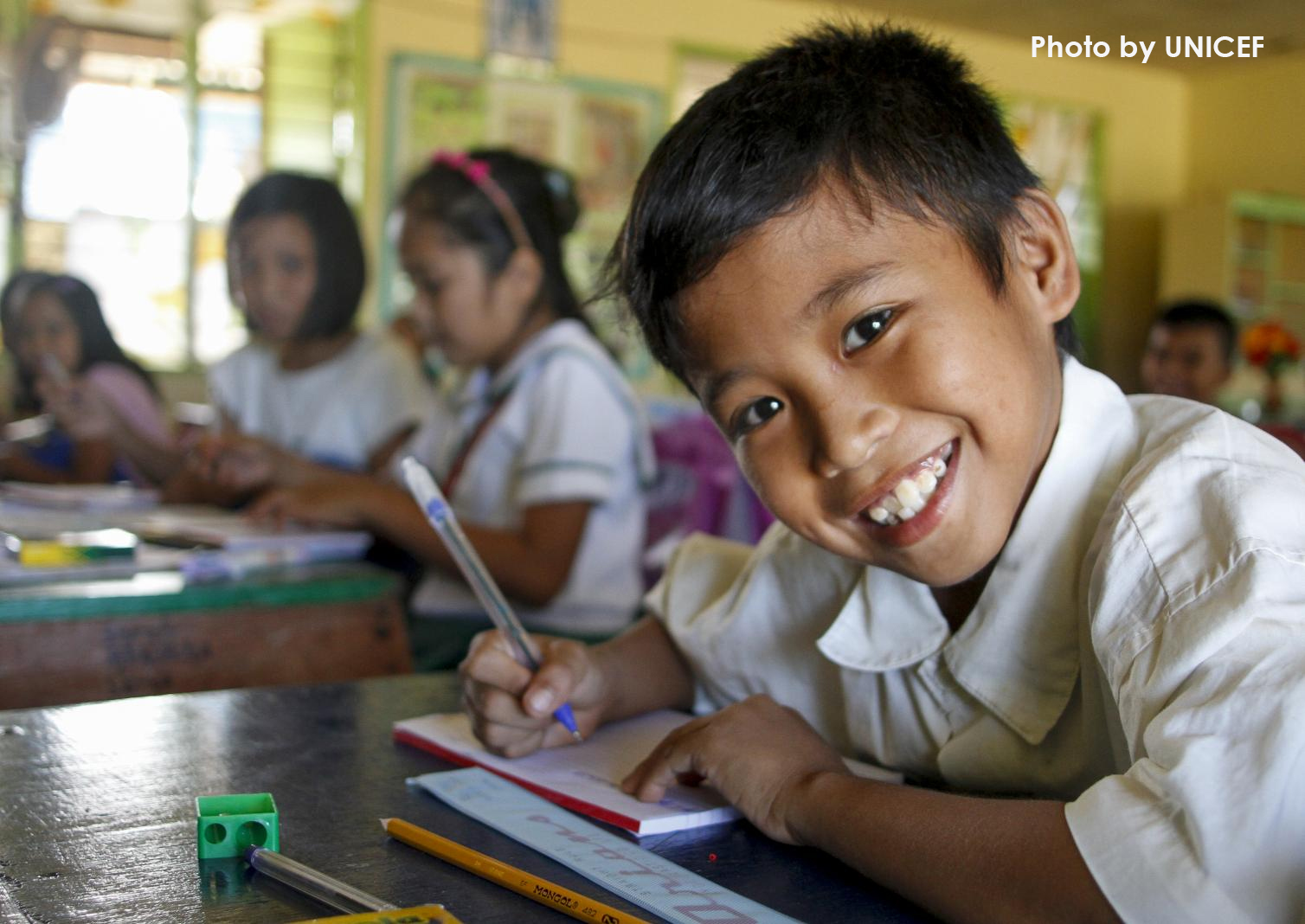 In PH, boys lag behind girls in basic educ—PIDS expert
In terms of education, advocates of gender equality in the Philippines should also pay attention to enhancing boys' wellbeing, without compromising girls' educational progress.

In his presentation at a forum conducted by state think tank Philippine Institute for Development Studies (PIDS), economist Vicente Paqueo lauded the country's progress in reducing gender gaps. However, he was also quick to point out that boys are now lagging behind girls in human capital development.
"Gender equality means that human beings are equal in the eyes of the law and in practice regardless of their gender. READ MORE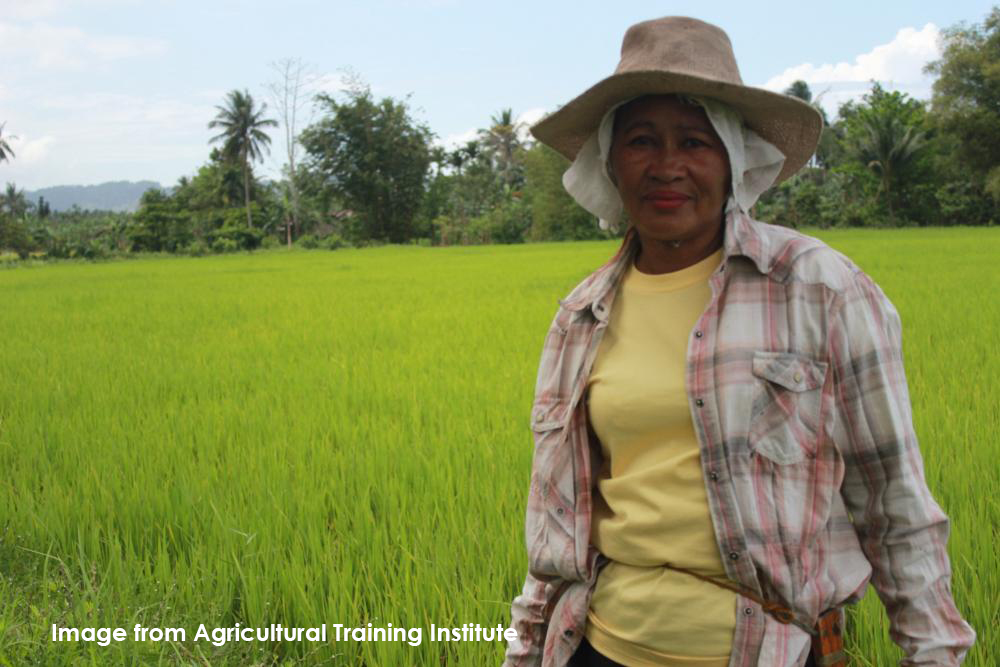 Women receive lower pay than men in PH agri sector – PIDS expert
While efforts have been done to give Filipino women equal labor opportunities in the country, much still needs to be done.

In the agriculture sector alone, a quick look at available data on wages of men and women would show some gaps, with men receiving higher wages.

This was according to Roehlano Briones of the Philippine Institute for Development Studies (PIDS), during a public seminar on "Engendering Work and Human Capital: Promoting Opportunities and Understanding Tradeoffs through a Gender Lens". READ MORE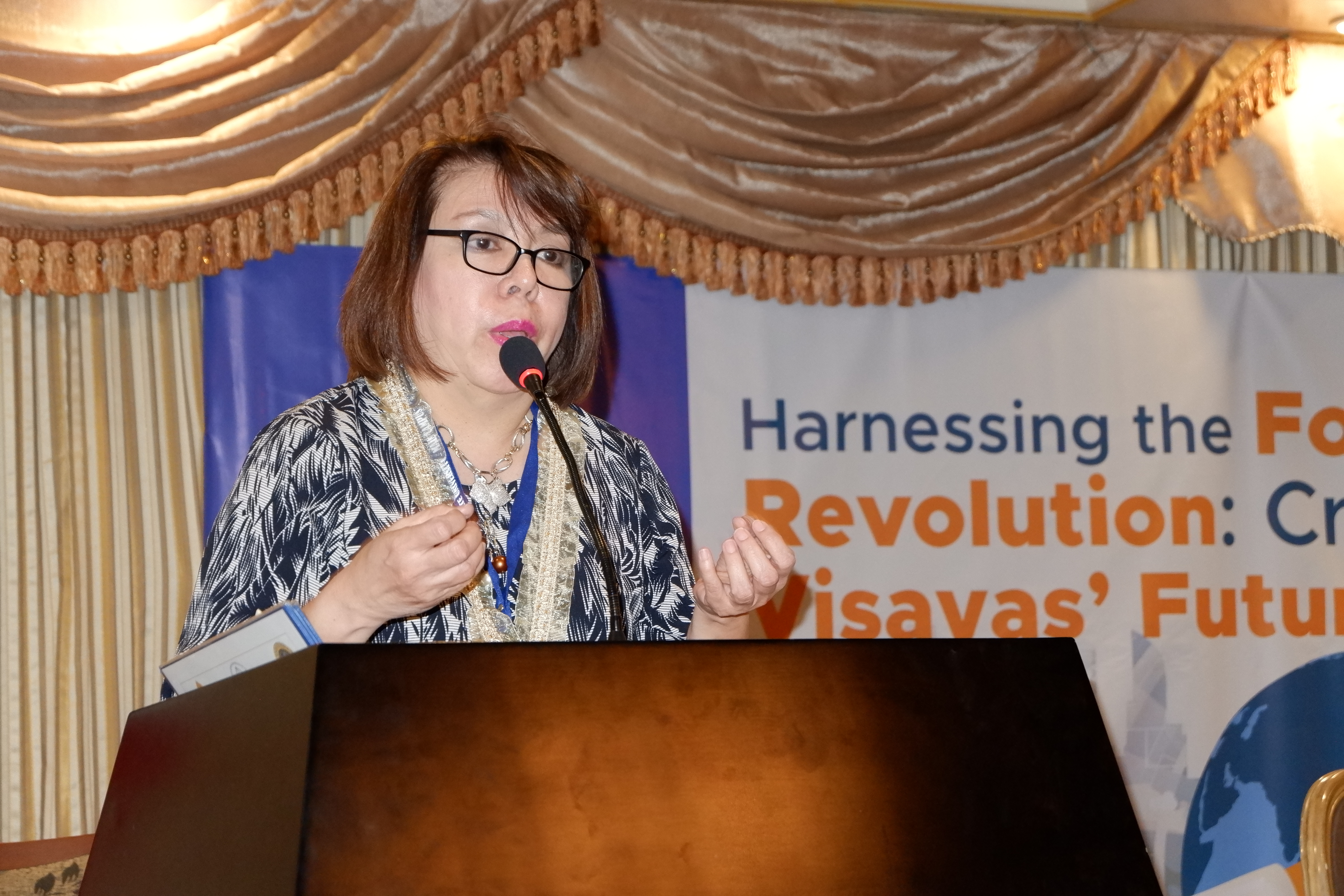 Culture, arts play a role in the success of FIRe
The Fourth Industrial Revolution (FIRe) is not just about science and technology.

This is according to Jose Ramon Albert, senior research fellow at the Philippine Institute for Development Studies (PIDS), who spoke during the public seminar on "Harnessing the Fourth Industrial Revolution: Creating Central Visayas' Future Today" held in Bohol recently.

"We can't just compartmentalize and say technology is just about science. It's not. It's going to impact every aspect of society including culture," Albert explained. READ MORE
---
POLICY ISSUE AT A GLANCE
How To Help Boys Catch Up: Closing the Gender Gap in Basic Education
While the Philippines has achieved positive developments in reducing the prevalence of out-of-school children (OOSC), gender gaps in basic education remain. Studies reveal that boys lag behind in school enrollment, performance, and graduation rates.

Goal 5 of the Sustainable Development Goals requires an examination of gender disparities, particularly the determination of equitable access to quality education by both sexes.

This Policy Issue at a Glance shows the extent of gender disparities in various education performance metrics. It also suggests policy recommendations to address the problem of gender gaps among OOSC.

This infographic is based on PIDS Policy Notes 2018-20 titled Boys are Still Left Behind in Basic Education and PIDS Discussion Paper 2018-25 titled Out of School Children: Changing Landscape of School Attendance and Barriers to Completion. Both papers were written by Clarissa David, Jose Ramon G. Albert, and Jana Flor V. Vizmanos, PIDS consultant, senior research fellow, and research specialist, respectively.

To view in actual size, visit the PIDS website or the PIDS Facebook page.
FACT FRIDAY
Every Friday, PIDS releases nuggets of research results culled from different PIDS studies. Here are the latest #PIDSFactFriday issues.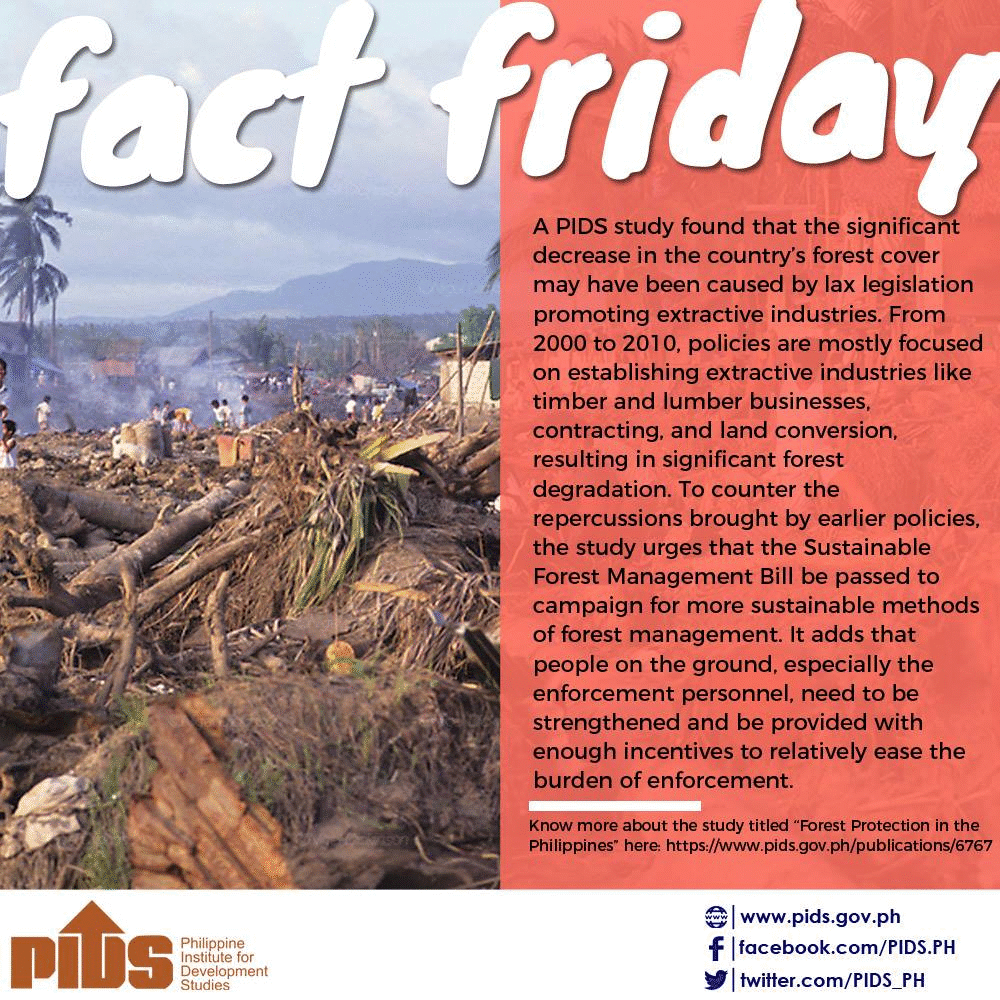 Like us on Facebook for more #PIDSFactFriday issues.
---